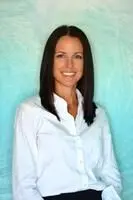 Kime Kenslow is a Licensed Clinical Social Worker with twenty-two years of experience in the mental health field to include sixteen years in the private practice sector. Kime graduated from Virginia Commonwealth University with a Bachelors Degree in Psychology. In addition, she holds a Master's Degree in Clinical Social Work from Norfolk State University. Kime's specialty lies in working with children, adolescents and adults who have experienced grief and/or loss family conflict and self-esteem issues. Kime also offers counseling from a Christian perspective; utilizing a biblical approach to create coping skills in response to life stressors.
Kime currently provides individual, family and group therapy. In all settings she places a strong emphasis on a strength based perspective-that we are all inherently created for a constructive purpose. Her treatment approaches include family systems, cognitive-behavioral therapy and EMDR. (Eye Movement Desensitization Reprocessing).* She is an EMDRIA certified clinician as well as an EMDRIA Approved Consultant.
Kime was also trained in Neurofeedback** 2006. She often recommends this as symptom-specific form of treatment used collaboratively with more traditional psychotherapy.
*EMDR is a therapeutic tool designed for patients who suffer from traumatic events, such as sexual, physical, or emotional abuse. the goal of EMDR as a trauma therapy is to forge new connections between the unprocessed memory (trauma/disturbance) and the more adaptive information that are contained in other memory networks. EMDR focuses directly on all the perceptual components of disturbing memories (imagery, cognition, affect, body sensations) and maintains these in a dynamic state while the patient simultaneously engages in a dual attention task (eye movements). Research has shown the eye movements decrease the vividness and emotionality of these disturbing memories.
**Neurofeedback therapy is a form of operant conditioning that rewards the brain for desired frequencies while discouraging activities at other frequencies. the goal of Neurofeedback is to calm and stabilize the brain enabling the patient to acquire the skills necessary for self regulation of intense emotions. By training the brain to reduce slower brain waves and increase faster brain wave activity, symptoms are often reduced in severity and frequency. Over time the improvement in brain functioning allows the new brain behaviors to be learned and maintained. The most common problems for which Neurofeedback therapy is used clinically include: ADD/ADHD, depression, bipolar disorder, anxiety, panic attacks, PTSD, Autism spectrum, anger issues, and dissociative disorders. It is also being used to reduce the impact of cognitive impairment suffered by people with traumatic brain injury, improve sleep, and attachment issues.